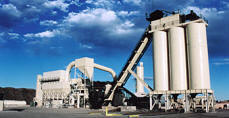 The life of asphalt is an interesting one from the quarrying of the aggregate to the finished road or parking lot.
The evolution of asphalt plant technology from Batch to Drum and the improving technologies ranging from application equipment to pavement mixes themselves has brought this technology a long way. Constant research in the area of asphalt mixes has contributed to better skid resistance, better visibility through reduced road spray, road noise mitigation and longer life. Enhanced rotomill application allows control of Recycled Asphalt Product (RAP) chip size to eliminate regrinding or the use of a lump breaker as well as meeting road smoothness requirements.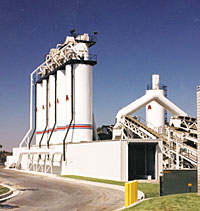 Adaptation has been a key strategy used in the asphalt industry. As an example modern NASCAR track surfaces have been going to paved asphalt surfaces from concrete. Curves on these tracks are banked from 14 to 24 degrees which puts strict demands on pavers and rollers. Plus smoothness is a strict safety requirement for speeds reaching over 180 MPH where even small bumps aren't acceptable. Additives have been developed which can make asphalt resistant to jet fuel (JP-4) spills for use in airport tarmacs and runways. Polymer modifiers can be added to the mix to provide fuel resistance and alleviate the need for top coat sealers. These additives also increase fracture resistance which can cause cracks when large aircraft land.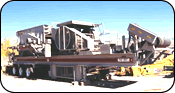 Based in Colorado, with affiliate offices in California, Montana and Oregon,
ADC
services clients throughout the world. As a privately held independent equipment dealer we have the added advantage of being able to represent both buyers and sellers. We are also pleased to represent a prominent group of manufacturers of Asphalt Plants, Jaw Crushers, Cone Crushers, and related equipment. Satisfaction and outstanding customer service are our number one priorities. We also offer commercial finance and leasing options and can arrange dismantling, freight forwarding, and export shipping services.
---
Serving the Aggregate, Asphalt, Concrete, and Mining Industries
Throughout the Americas, Africa, the Caribbean, the Middle East & the Pacific Rim.
Quality, New, Used and Reconditioned Construction and Mining Equipment
ADM | Advanced | ALmix | CMI | Cedarapids | Deister | Eagle | Fab Tec
Hewitt-Robins | JCI | Lippman-Milwaukee | Nordberg | Pioneer | Telsmith